IfM Research Fellow Network
The internationally oriented IfM Research Fellow Network offers its members a platform for regular exchange on current research topics, the opportunity for guest residencies and research collaborations. The institute also provides access to scientific data.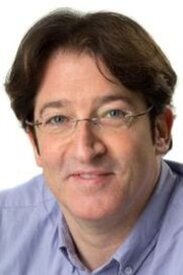 Prof. David Urbano
Universitat Autònoma de Barcelona - Department of Business and Centre for Entrepreneurship and Social Innovation Research (CREIS)
Research areas
Institutions and entrepreneurial activity
Institutional context and diversity in entrepreneurship (entrepreneurial universities, social entrepreneurship, immigrant-transnational entrepreneurship, intrapreneurship-innovation, female entrepreneurial activity, etc.)
Institutions, entrepreneurship and socio-economic performance
Institutions, dynamic capabilities, and entrepreneurship and innovation ecosystems
Bio
David Urbano is a Professor of Entrepreneurship at Universitat Autònoma de Barcelona (UAB) and ICREA Academia-Research Fellow. He is also Deputy Director at the Centre for Entrepreneurship and Social Innovation Research (CREIS). He received a Ph.D. in Entrepreneurship and Small Business Management (UAB / Växjö University - Sweden), a MA in Applied Research in Social and Cultural Anthropology (UAB), and a BA in Economics and Business (UAB). He is research fellow at IfM Bonn (Germany) and at the Basque Observatory for Entrepreneurship (OVE-EBB), and he regularly visits Haas School of Business (University of California Berkeley).
His research focuses on the analysis of factors affecting entrepreneurship in different contexts, using the institutional approach as a theoretical framework, and combining quantitative and qualitative methodologies.
Prof. Urbano has several scholarly international publications in the fields of entrepreneurship and small business, international entrepreneurship, and innovation, and he also participates in Spanish and international research projects (GEM, PSED, GUESSS). He is Associate Editor of Small Business Economics Journal (SBEJ), Consulting Editor of International Small Business Journal (ISBJ), and member of the Board of Directors in the European Council of Small Business and Entrepreneurship (ECSB) and president of the Entrepreneurship Division at the Spanish Academy of Management (ACEDE).
Prof. Urbano is currently Vice Dean of Entrepreneurship at the School of Economics and Business (UAB), and he teaches entrepreneurship courses at the UAB (Minor in Entrepreneurship and Social Innovation, Master in Applied Research in Economics and Business -MAREB- and International Doctorate in Entrepreneurship and Management, iDEM), and at other international universities. Also, he works as a consultant in entrepreneurship, innovation, and SMEs in many projects of the Catalan and the Spanish governments, the European Union, OCDE, and the private sector. He was co-founder and director of Centre for University Entrepreneurship -CIEU- (UAB Emprèn).