Chartbooks
In these publications, you will find a short and illustrative presentation of the most important research results of specific study projects.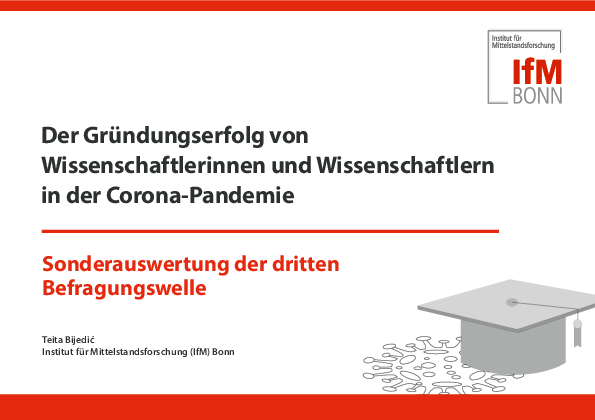 Within our study on the founding behavior of female scientists at German universities we analysed the effects of the current corona pandemic on the willingness to found a company and on the success of business foundation.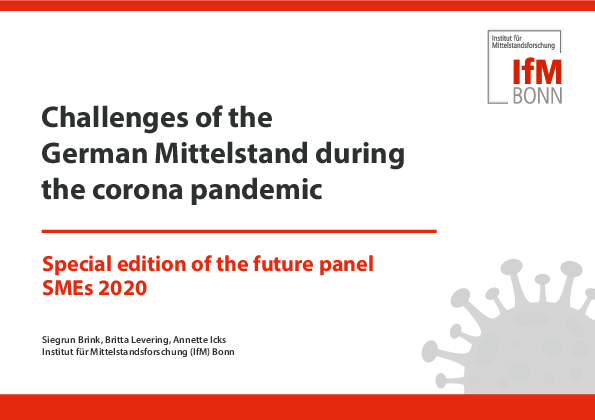 The coronavirus pandemic and the measures associated with it pose particular challenges for German SMEs. The IfM Bonn has examined these challenges within the framework of a special edition of the survey "Zukunftspanel Mittelstand".