IfM Research Fellow Network
The internationally oriented IfM Research Fellow Network offers its members a platform for regular exchange on current research topics, the opportunity for guest residencies and research collaborations. The institute also provides access to scientific data.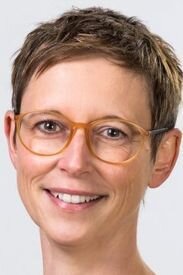 Prof. Martina Battisti
Grenoble École de Management
Research fields
Topics at the intersection of entrepreneurship and psychology
Emotional and cognitive microfoundations of entrepreneurial behavior
Drivers and outcomes of entrepreneurial wellbeing and health
Bio
Prior to joining Grenoble Ecole de Management as Professor of Entrepreneurship, Martina was Professor of Small Business and Entrepreneurship at the University of Portsmouth (UK) where she also served as Impact Director for the Faculty of Business and Law and PhD Director for Business and Management. She held Visiting Professor appointments at Turku School of Economics (Finland), Hitotsubashi University (Japan), University of Bergamo (Italy), University of Innsbruck (Austria) and University of Waikato (New Zealand).
She served on the board of the International Council of Small Business (ICSB), the Small Enterprise Association Australia and New Zealand (SEAANZ) as well as a number of government advisory boards. In 2020, she was appointed to the Research Committee of the UK Chartered Association of Business Schools.
Currently, Martina serves as an Associate Editor of the International Journal of Entrepreneurial Behavior and as a Consulting Editor of the International Small Business Journal.
Martina has undertaken commissioned research and consultancy for a number of government agencies in Europe and the wider Asia Pacific region including the European Commission, the OECD, the New Zealand Ministry of Business, Innovation and Employment and the New Zealand Ministry of Foreign Affairs and Trade.