IfM Research Fellow Network
The internationally oriented IfM Research Fellow Network offers its members a platform for regular exchange on current research topics, the opportunity for guest residencies and research collaborations. The institute also provides access to scientific data.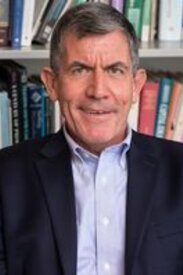 Prof. Ted Baker
Rutgers University - Rutgers Business School
Research fields
Bricolage
Founder Identity Theory (FIT)
Contextualization of Entrepreneurship Research
My research explores entrepreneurship under resource constraints and adversity, focusing on sources and patterns of resourceful behavior, including bricolage and improvisation. My current work on Founder Identity Theory (FIT) extends this by drawing on the social psychology of identity to explore the processes through which entrepreneurship sometimes allows people to pursue their goals and become who they want to be despite common problems of resource constraint and adversity.
Bio
I became an academic relatively late in life. Earlier, my professional life alternated between leadership positions in startups (happy) and working for big companies (much less happy). In my favorite pre-academic job, I led operations for Appex, which was labeled the fastest growing high tech hot shot in the U.S. by Business Week before it was sold to Electronic Data Systems, which was sold to Compaq Computer, which was sold to HP… During my five years with Appex, it went from $275,000 in annual sales to a backlog of contracts totaling more than $1billion. For a while, I studied ventures like those I had been part of (the "Silicon Valley Model") but I have since become bored by that and now I mostly study struggling little resource constrained ventures, often in places characterized by high levels of inequality. I find this much less boring and I am fascinated by the work of others who study similar things. It seems to me that this work is also more likely to be of practical use to entrepreneurs than work that studies those who have used their positions of privilege to create financial success.
I believe that entrepreneurship can be but often is not an important engine of upward social mobility. I founded the Rutgers Advanced Institute for the Study of Entrepreneurship and Development (RAISED) to pursue engaged research on ways to make entrepreneurship a better tool of emancipation for individuals and communities starting from positions of structural disadvantage. Most recently, RAISED created an engaged research program that teaches previously incarcerated individuals how to start and nurture new ventures. This program, "RU-Flourishing," recently graduated its first cohort and is now supporting five startups. It is intended to continue for ten years and to generate both academic research on founder identity and practical work on best practices.